WASHINGTON, D.C. -- Congressman Dan Crenshaw (R-TX) released a video today recapping his visit to the southern border and highlighting the current crisis that was created by President Biden's early immigration policies and messaging.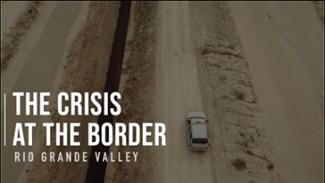 In the video, Crenshaw details what he witnessed at the border and relays what he heard from Customs and Border Protection (CBP) and Texas Department of Public Safety (DPS) officers about the unprecedented nature of this crisis.

Border Patrol agents detained nearly 100,000 migrants at the U.S.-Mexico border in February, marking the highest total for the month of February in 15 years.

The crisis is particularly affecting migrant children. The Washington Examiner reports that the number of migrant children being held in CBP facilities is more than double the record that was set in June 2019 under President Trump.

Crenshaw learned from CBP and Texas DPS officers that cartels encourage migrants to bring children with them or send children alone across the border because the Biden Administration will let them enter and remain in the U.S.

The surge has created a backlog in Border Patrol stations, with thousands of children being held over the 72-hour legal limit.

In the video, Crenshaw argues this crisis is preventable. Crenshaw calls on the Biden Administration to reinstate Trump era policies that were reversed during Biden's first days in office, such as the Migrant Protection Protocols, Asylum Cooperative Agreements with Northern Triangle countries, and completing construction of the border wall.
CLICK HERE TO WATCH THE FULL VIDEO