Congressman Crenshaw here,

This week was all about healthcare innovation and telling America's great story. I talked about innovation to lower drug costs, telling the right story of America, and why socialism simply doesn't work.

As a reminder to Texans in the Second District, please reach out to my offices if you have a concern, want to hear what we're working on in Congress, or are having trouble with a federal agency. I have a full team in Texas and in the nation's capital ready to assist you. Be sure to stay up to date by following me on Twitter, Facebook, and YouTube. For a behind-the-scenes look, follow my staff's official Instagram account.

Now, let's catch up.

HERE'S THE TRUTH ON SOCIALISM
Why doesn't socialism work? The answer only takes one minute. Socialism takes away human incentive, which is essential for a productive society, and replaces it with authoritarian control. Want to learn more? Watch here.



op-ed: Lower Drug Costs and more cures
Health care is far too expensive in the United States, and American innovation in the health care space is absolutely critical for ensuring that medicine continues to advance. This week I wrote an op-ed in the
Houston Chronicle
about how innovation, not price controls, will lower your drug costs at the pharmacy counter.
CRENSHAW SPEAKS AT CPAC
This week I spoke at CPAC about something incredibly important: telling the right story of America. Our story is one of exceptionalism and prosperity, not socialism and despair. Our story is one of independence and personal freedom, not the false promises of collectivists. Our American story is the greatest one ever told. We need to be sharing the right story, not the story of doom-and-gloom being told by many on the left. Watch a portion of my speech here.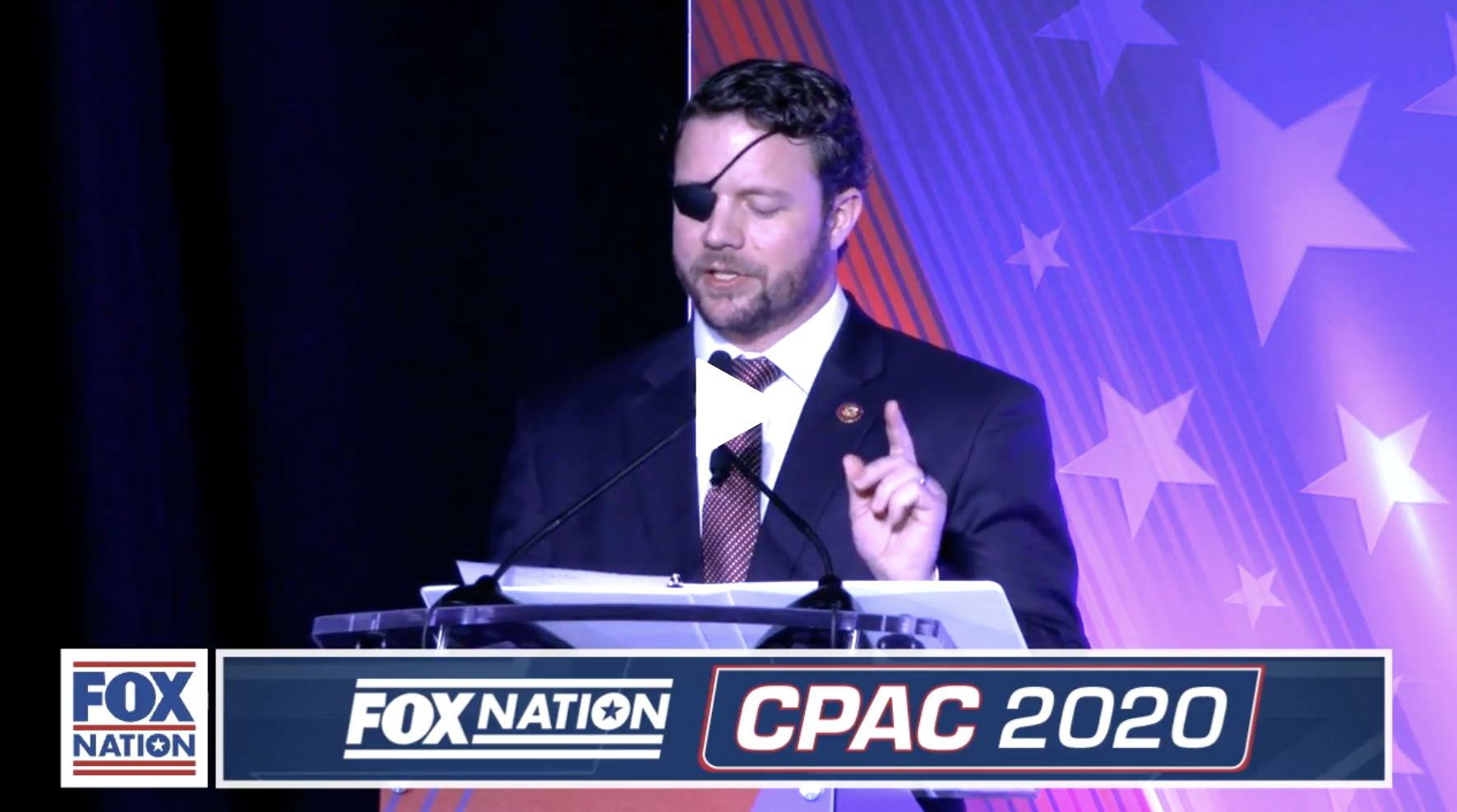 ICYMI
FOX NEWS: Crenshaw dismisses Bernie's claim Democrats can win Texas: 'We don't like these socialist policies'
FOX NEWS: As CPAC opens, Rep. Dan Crenshaw releases video attacking socialism
Houston Chronicle: Crenshaw: Innovation, not Pelosi's radical price controls, will lower drug costs [Opinion]


Office Locations
WASHINGTON, DC OFFICE
413 Cannon HOB
Washington, DC 20515
Phone: (202) 225-6565

KINGWOOD OFFICE
1849 Kingwood Dr
Suite 100
Kingwood, TX 77339
Phone: (713) 860-1330

SPRING OFFICE
9720 Cypresswood Drive
Suite 206
Houston, Texas 77070
Phone: (281) 640-7720